Feedback From Our Clients
Rob Peterson
At Your Service, Inc.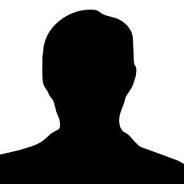 When we decided to sell our promotional products business, the team at Certified Marketing (headed up by Jamie Watson), did an outstanding job. They guided us through the process of organizing our financials, reviewing customer sales, and conducting a rigorous valuation. They put together a package to present to prospective buyer in mid-November 2022. Within a week they had received 22 NDA's. Within another week we had seven telephone interviews with potential buyers. Within a week after that, we had a bona fide offer which met our high expectations. The deal was concluded and the business sold on December 30, 2022. We highly recommend Certified Marketing.
Ed Hamilton
Owner of Digispec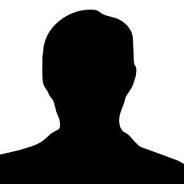 Certified Marketing Consultants, Ltd., recently helped us acquire a competitor. Their persistence, advice and expertise with transactions like ours proved invaluable throughout the process. Time was critical and they worked around the clock to do what was necessary to get the deal done including negotiation strategy, deal structure and drafting and reviewing the purchase documents. They also helped anticipate potential problems like human resource issues. I would highly recommend CMC and their services to anyone who is considering buying or selling their promotional product business. These guys truly are the Industry experts when it comes to Merger & Acquisition services!
Kenneth S. Arch
Former owner, MARCO Meetings, Inc.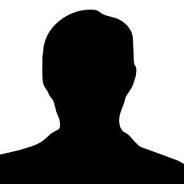 Through the years I have turned to CMC for information, such as your industry speaking appearances as well as a professional valuation of my company. When it came time to find a suitable buyer I found your guidance valuable by qualifying potential buyers that matched my personal desires. Your diligence, expertise and thoroughness during the process enabled me to focus on the business and minimize distractions. It is rare to work with a company that looks out for the interests of all parties involved, guided by integrity, fairness and the right fit. I appreciate all of your efforts. You can be sure I will recommend CMC to anyone looking to value, grow or sell their businesses.
Bill Snyder
Former owner of World Wide Line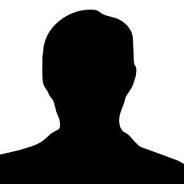 I couldn't have asked for a smoother transition when I decided to sell my long-time family business. CMC's Jeff Meyer led the team that handled the sale from start to finish with sensitivity, efficiency, and effectiveness. It was like the best of one-stop shopping, meeting every need and each new, and sometimes unexpected, development with careful consideration and a great tool chest of skill and expertise. The promotional products industry is fortunate to have such a top-notch professional!
Frank S. Elliott III
Former owner Elliott Sales Corporation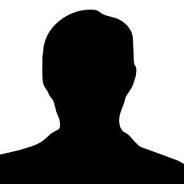 The biggest sale that you are likely to ever make within the Promotional Products industry is the sale of your business. When it became apparent that my daughter did not want to own and operate our family business as 4th generation family member, we elected the option of locating a responsible buyer who would perpetuate our family name and business and allow us to stay on board as employees of the new owner. Not an easy mission for a small sales organization in any industry to find a buyer, so where best to start the process? We chose Certified Marketing Consultants several years ago and told them of our challenge and desire to locate a buyer within a few years who shared our values and business culture, who would retain the two of us and most importantly retain our local office in support of our several Independent Contractors. It didn't happen over night, and it was not intended to, but John Schimmoller worked has diligently as any sales person I have ever witnessed to find us a match and to make the deal work for all persons involved. We had several good opportunities to consider, but not until John matched us up with Geiger did we know that a match in heaven had been created. There was still lots of work to do but John did what was necessary to represent us professionally, with the skill and personality admired by both the buyer and the seller. If you are ready to make the biggest sale of your life, start the ground work now by getting in touch with Certified Marketing Consultants.
Bruce Schermerhorn & Gene Rontanini
Former owners of Four Star Incentives, Inc.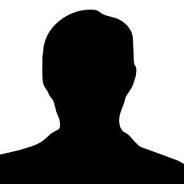 "When we first considered the possibility of selling our business, it did not take us long to realize we needed help beyond our existing legal and accounting resources. Several merger & acquisition specialists were considered, but Certified Marketing Consultants offered the best combination of promotional products industry expertise and M & A experience. CMC provided valuable services on valuation, marketing, and negotiation that lead to the successful completion of the acquisition. We are very comfortable with the results, which is largely due to the role John Schimmoller played in helping us navigate this unfamiliar path. We know we picked the right consultants to handle our transaction. Thanks CMC.
Jo-an Lantz, MAS
Executive Vice President, Geiger Promotional Products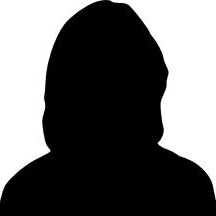 We simply could not have done it without you! Thank you for your support in seeking out our new business partner, Forrester-Smith. Forrester-Smith is the largest acquisition Geiger has ever completed. The organization is multi-faceted, complicated, sophisticated, national in scope and much desired. Certified Marketing Consultants assisted us in identifying Forrester-Smith as an acquisition target. They provided financial analysis, support in developing an offer, due diligence assistance and were critical in final negotiations. Simply said, we would not have been able to acquire Forrester-Smith without the expertise and support of Certified Marketing Consultants. Once again, thank you. We look forward to working with you again. Soon.
Gene Geiger
President, Geiger Promotional Products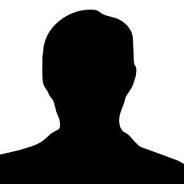 "Our company has worked with Certified Marketing Consultants for more than a decade, most of the time as the prospective buyer for firms they have represented. For example, CMC represented the seller when we purchased Crestline, a direct marketing company in the mid 1990's. Our regard for their skills and professional conduct is so high that more recently we have engaged them to represent our firm as we have sought to acquire distributorships. They helped us negotiate and close the purchase of Forrester-Smith last year. We will continue to work with them to identify and purchase firms which fit our target criteria. John Schimmoller and Jeff Meyer are very knowledgeable and good at what they do - and they have been very easy to work with. We consider them part of our M&A team and recommend them highly."
Michael Nick
Chairman, Senator Group USA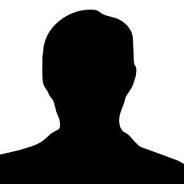 When we decided to implement a consolidation strategy for Senator Group USA, we wanted the best advisors in the industry on our team in Certified Marketing Consultants. They helped negotiate and facilitate our acquisition of Dart Manufacturing. CMC's experience and expertise helped us acquire one of the finest suppliers in the industry. We couldn't be more pleased and look forward to CMC assisting us as we continue to grow Senator Group USA. Thanks CMC!
Sonya Beam
The Pop Shop, A Division of Geiger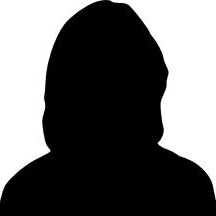 I was so excited to meet Jamie at the PPAI Women's Leadership Conference. Her attendance was the first sign she is committed to this industry. From there we built on a fast friendship which led us to a great working relationship. We benefited a great deal from Jamie's industry expertise and connections. Her acquisition and accounting experience helped The P.O.P. Shop build a strong business profile that resulted in a number of interested distributors and a variety of offers. We found our home with the Geiger family and couldn't be more pleased with the transition. Jamie and the entire team at Certified Marketing were so responsive and knowledgeable. I highly recommend utilizing Certified Marketing. Going it alone, or through a non-industry firm, would have never provided us such a strong response and accessibility to the industry.
Randy Elliott
Former President, Advertising Novelties Group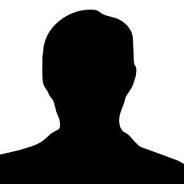 Thank you for all of your help in the recent sale of my company. When I decided to sell the company, I did not have any idea how complex of a transaction it would be. I was very impressed with your service from the very beginning. After your very complete valuation of my company, I gave you the go-ahead to market it. You had an offer and letter of intent in less than 24 hours…I can highly recommend you and your company's services. Anyone using you will be dealing with a top professional company.
Bob Nanberg
Former Managing General Partner, Team Shop Premiums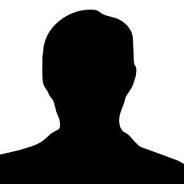 John Schimmoller and the team at Certified Marketing Consultants did a great job for us at Team Shop Premiums. From the beginning, the qualifying process was taken very seriously and John was involved constantly in the search for the right partner. In the end we had three great offers to choose from. They all came the same week which was like the perfect storm. John continuously offered negotiating assistance. I think the most important two aspects of the sale included the valuation of our business and the matching of the right candidates. In this extremely depressed economy, we had offers that were beyond our dream. In the end the closing went very smoothly and currently the transition to our new owner could not be better. Thanks to John and CMC for the great job. I could not be more emphatic about my recommendation of their abilities and honesty.
Richard Langer
Former Owner of Diversified Novelties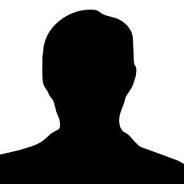 I want to thank you and the team at Certified Marketing for your assistance in selling Diversified Novelties. At every stage in the process you met or exceeded my expectations for professionalism and effectiveness.
Art Olsen
Former CEO of Beacon Promotions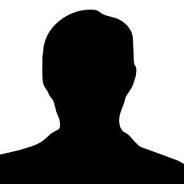 Certified Marketing helped us a few times on the "buy side" of transactions and we found them to be professional and very knowledgeable throughout the deal. So, when our shareholders made the decision to sell Beacon Promotions, Inc. they also made the decision to engage. Certified Marketing to represent Beacon in the transaction. They provided valuable insight and information with respect to the valuation of our company and worked tirelessly to keep current with changes in our operational and financial condition. Certified Marketing's M & A experience is the most recognized and has completed the most transactions in the industry. CMC marketed our business to buyers both in and outside the industry and in the end matched us with a top notch buyer fully capable of closing on a transaction the size of ours. CMC was instrumental in buyer communication, deal analysis, the negotiation process, and document review requirements of our transaction. From start to finish it was obvious they had been down this road many times before. We would highly recommend Certified Marketing to anyone considering the sale of their business.
Mike Juels
Former Owner, Corporate Images, Inc.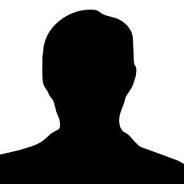 Certified Marketing Consultants, Ltd., recently helped us market and sell our Company. We tried another broker prior to CMC but when he couldn't get it done I engaged CMC and they delivered. They were persistent and professional in their approach and it became apparent very quickly that these guys know the process extremely well. I would highly recommend CMC to anyone considering the sale of their business. These guys truly are the Industry experts when it comes to Merger & Acquisition services!
Jennifer Gannon
Former Owner of Forte Promotions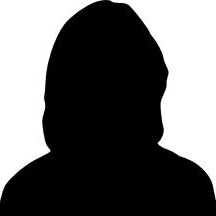 Certified Marketing Consultants did everything necessary to sell my company. Timing was critical to me. After one buyer withdrew late in the process, CMC immediately brought another buyer to the table and closed the deal quickly. They worked nights and weekends to get the deal done with terms that fit my needs. Without CMC's industry contacts and expertise I would have had great difficulty. Now I have more time to spend with my growing family. Thanks CMC!
William Borba
Jr. President, Avanti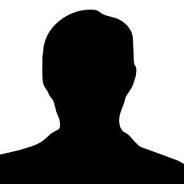 I had been thinking about selling my company for several years but had delayed making the decision to do so. That may have cost me a fair amount of money. Fortunately, I decided to retain Certified Marketing Consultants to sell my company. They handled everything from the valuation to negotiations with prospective buyers they had in their database. As a result, I sold my company and am realizing my personal financial goals. CMC brought the experience, focus in the Promotional Products Industry and professionalism to help me through the process. They do this stuff all the time. A pleasant side effect is that I am no longer stressed with the worry of financing and operating my company. I am still very involved in the company and want to see it prosper. Thank you CMC!
Lee Otto
Former Owner of Custom Impressions, Inc.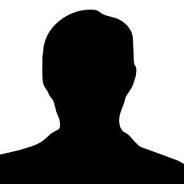 Certified Marketing Consultants, Ltd. recently helped us through the process of selling our Company. Their persistence, advice and expertise with transactions like ours proved invaluable throughout the selling process. I don't think we would have been successful without CMC's help. They did everything from solicitation of buyers up to and including review of the actual purchase documents. I would highly recommend CMC and their services to anyone who is considering the sale of their business. These guys truly are the Industry experts when it comes to Merger & Acquisition services!
Michael Linderman
Custom Impressions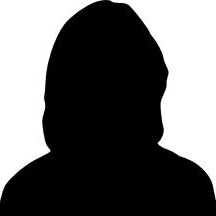 I recently acquired Custom Impressions, which was represented by Certified Marketing Consultants, Ltd. Working with CMC was an extremely positive experience. They were extremely professional, very responsive and have that rare ability to make the process a very constructive event for those on both sides of the transaction. Having participated in a number of transactions on both the supplier and distributor sides, I would rate CMC among the best of those retained to assist in the implementation of a transaction.
Joe, Dick and John Pecher
Owners of Preferred Advertising, Inc.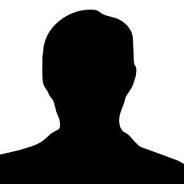 We want to say "Thank You" for all of your help with our recent acquisition. When we first decided to grow through the acquisition process, Certified Marketing Consultants' name was at the top of our list to contact for help. From defining exactly what type of business we were looking for to "sealing the deal" your help and insight during the whole process was invaluable. You were able to guide us through all the steps necessary to complete the deal. We recommend Certified Marketing Consultants to anyone considering buying or selling a business. And based upon our experience, we would not hesitate to use you again. Thanks for all your help!
Eric Holt Brandenburg
President of FLEXX, INC.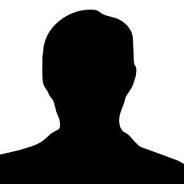 Thank you for the 18 months you worked with FLEXX. Your industry knowledge, enthusiasm and business insights greatly assisted the evolution of our company. You were instrumental in the strategic planning and development of our business plan. You offered excellent sales and marketing advice to our sales people on emerging marketing trends, skill sets for market leaders and critical sales success factors. Finally, you assisted us with our organizational management. We achieved more than anticipated. We would not have been able to do it without your knowledge and expertise.
Nancy Gray
Former Owner of Gray Logowares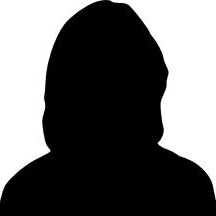 CMC helped us during every step to sell our distributorship. First, they did the Business Valuation to determine how much we could expect. We weren't absolutely sure we wanted to sell the company and they were patient. When we decided to go forward, they found a good buyer very quickly and for more than the valuation amount. CMC handled all the details. Things are wonderful and business is unbelievable! Thanks again CMC!
Jason Tunick
Former Owner of Factory Direct Promos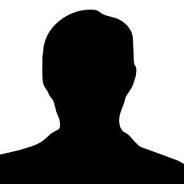 I recently completed the sale of my company with the assistance of Certified Marketing Consultants. There were a number of obstacles that had to be overcome. The professionals at CMC helped me through those challenges using their industry knowledge and experience. As a result, the deal was successfully completed. Thank you, CMC.
John Card
Former Owner of Card Calendar Publishing, LLC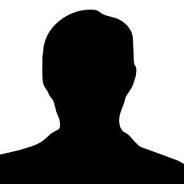 Certified Marketing Consultants, especially John Schimmoller, recently helped me to decide to sell a portion of my business. They did everything from valuation of the business and solicitation of buyers and negotiation with the purchaser, including actual documents. I would highly recommend their professional approach to anyone in this industry.
Hank Littick
Former Owner General Graphics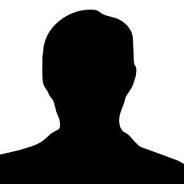 Thank you for your part in helping us sell our company. I am very happy with the results and know that all involved are positive about it as well. I think the company is in good hands.
Paul Haggerty
Former Owner of STAKKERS, Inc.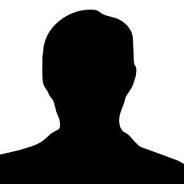 As a result of my retirement I recently sold our Distributorship after 23 years in the business. With the professional guidance of John Schimmoller from the Business Valuation to the final closing everything was handled with the highest level of integrity. I can simply say Certified Marketing Consultants did an outstanding job helping me get on with my retirement while at the same time finding a qualified buyer.
Industry-Specific Consulting Services
Promotional Products Industry Experts​